"My Nitrates Are Out of Control!
What's Causing Cloudy Water in
my Tank? That Ugly Brown and
Green Algae Doesn't Go Away!"
You WANT Answers - WE'VE Got
Them!
Here - You'll Learn ALL the Tips, Techniques and Advice that Works . . ."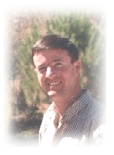 From the Desk of Eric V. Van Der Hope
Saturday, August 3, 2013 - 11:21 p.m. (PST)
Attention: All Saltwater & Reef Keeping Enthusiasts . . . !

H ello there! Welcome to Reef Keeping Basics! You've just arrived at one of fastest growing saltwater fish and reef keeping related sites on the net! You will soon realize that this growing 'reef' is provided to educate both the beginner and advanced level hobbyist in this fascinating hobby!
"Whether you are relatively new to keeping saltwater aquariums, or have several years of experience, there is always something more to learn in this great hobby."
Many tropical saltwater fish and reef keeping hobbyists have found this site to be extremely useful - it is my belief that you'll come to the same conclusion as you explore this site and learn from the advice, tips and techniques that are provided to help you further your journey into this wonderful hobby of saltwater fish and reef keeping!

My goal is to make this site a 'Learning Resource Center' for everything saltwater fish and reef keeping related! It will be your resource guide into the fascinating hobby of aquatics for all enthusiasts whether your are just getting started or have been in this hobby for years.

You are welcome to participate and share in this site - all you have to do is simply become a member by Registering Now! Membership is completely free - so sign up to our free eZine/Blog, you will not be disappointed! Our Community Forum is also provided for you to join in or listen to the variety of discussions on saltwater fish and reef keeping - we look forward to 'meeting' you!
---
Sign-up to the 'Reef Keeping Basics eZine/Blog'
---
By signing-up to the 'Reef Keeping Basics eZine/Blog, you'll be able to learn a variety of tips & techniques from saving money and ensuring the health and longevity of your tank inhabitants within your mini-ocean environments of your saltwater fish or reef tank. Increase your chances of success by reading this informative and 'down-to-earth' eZine and as a result enjoy the satisfaction you get once you see changes within your saltwater or reef aquariums improve for the better!
---
Learn Useful Tips such as . . .
---
Your first baby steps to keeping saltwater fish and recognizing that proper
planning is

required to establishing a successful marine environment . . .
As with any pet you have . . . there's responsibility. What's expected when
maintaining an artificial ocean environment within a confined space . . .
Choosing the type of saltwater aquarium can be the hardest decision - such
as Coldwater, Tropical, Marine (saltwater fish only) to mini-reef or micro-reef
set-up . . .
How the simple choice of deciding what kind of filtering method you should
use could lead to the success or failure of keeping your fishy pets . . .
| | |
| --- | --- |
| | What's the Nitrogen Cycle - and why is it so important for saltwater fish pets? |
Reef Keeping Basics Mission Statement
Our Mission as a community involved in saltwater fish and reef keeping is to encourage the exchange of information that will be beneficial to all marine enthusiasts including the inhabitants (the fish, inverts, corals and every other little critter) that they care for. It's our goal to help educate as many hobbyists and potential hobbyists as possible in ways that promote the health and longevity of their animals. Ultimately, it's our desire to help foster a responsible attitude toward the growth and protection of all ocean inhabitants.
If you have any suggestions, comments, or questions about our website, simply use our Community Forum to express your thoughts.
Enjoy the stay, and don't forget to add this page to your Favorites - you'll never be able to see it all in one visit! :-)
Fast Becoming Hobbyist's Most Favorite Research & Study Tool:
"A Must Read For Every Serious Hobbyist"

"Our goal as saltwater fish and reef keeping hobbyists is to be able to successfully maintain a beautiful, pristine yet stable mini-ocean environment, all the while maintaining the proper conditions for the health of our fishy pets which would include the fish, the invertebrates, the corals and all the other living organisms! This book will help guarantee your success within this hobby by providing you a front-seat look into the minds of 14 dedicated reef keeping hobbyists with a combined total of 110 years experience! The best source of practical advice - you'll be able to learn from their mistakes and imitate their success!"